The story? If you missed the first and second films of this trilogy don't worry, because you haven't missed anything important. Here's (hopefully) the final chapter in a dystopian science fiction adventure story where teenagers function as the key to human survival because they possess the biological cure to a deadly disease known as the "Flare." Most of the adults in this film are infected, doomed, and function as the bad guys, and absent a cure humanity will become zombies. Yes, this is a zombie movie too!
Of course, this film has an ample amount of special effects, loud music, plenty of pseudo-epic skirmishes, absolutely no gratuitous tits and ass, and a final really big battle, and you've previously seen this very predictable movie many times over. It doesn't matter who stars in this film, because all acting performances were color-by-number; in fact, every actor could have been replaced with another actor in the same role and you wouldn't care.
In summary, the Maze Runner and the two sequels are less about story and more about attracting and subsequently manipulating a reoccuring audience to generate revenue and profit for the immediate benefit of film studios, film distributors, producers, actors, technicians, and other staff. So, if you're looking for smart, exceptional entertainment of high quality and creativitiy, look elsewhere, because you won't find it here.
These "template" franchise films exist as easy to predict and easy to forget Saturday matinee popcorn and soda films, because the scripts have the same story arch: (1) a mysterious beginning; (2) unnecessary action sequences that contantly threaten an attractive femme fatale or an attractive male protagonist and other main characters; and (3) a bunch of mini-explosions evolve into a pseudo-epic and visually ecstatic explosion to herald the end of the film. Here, see for yourself.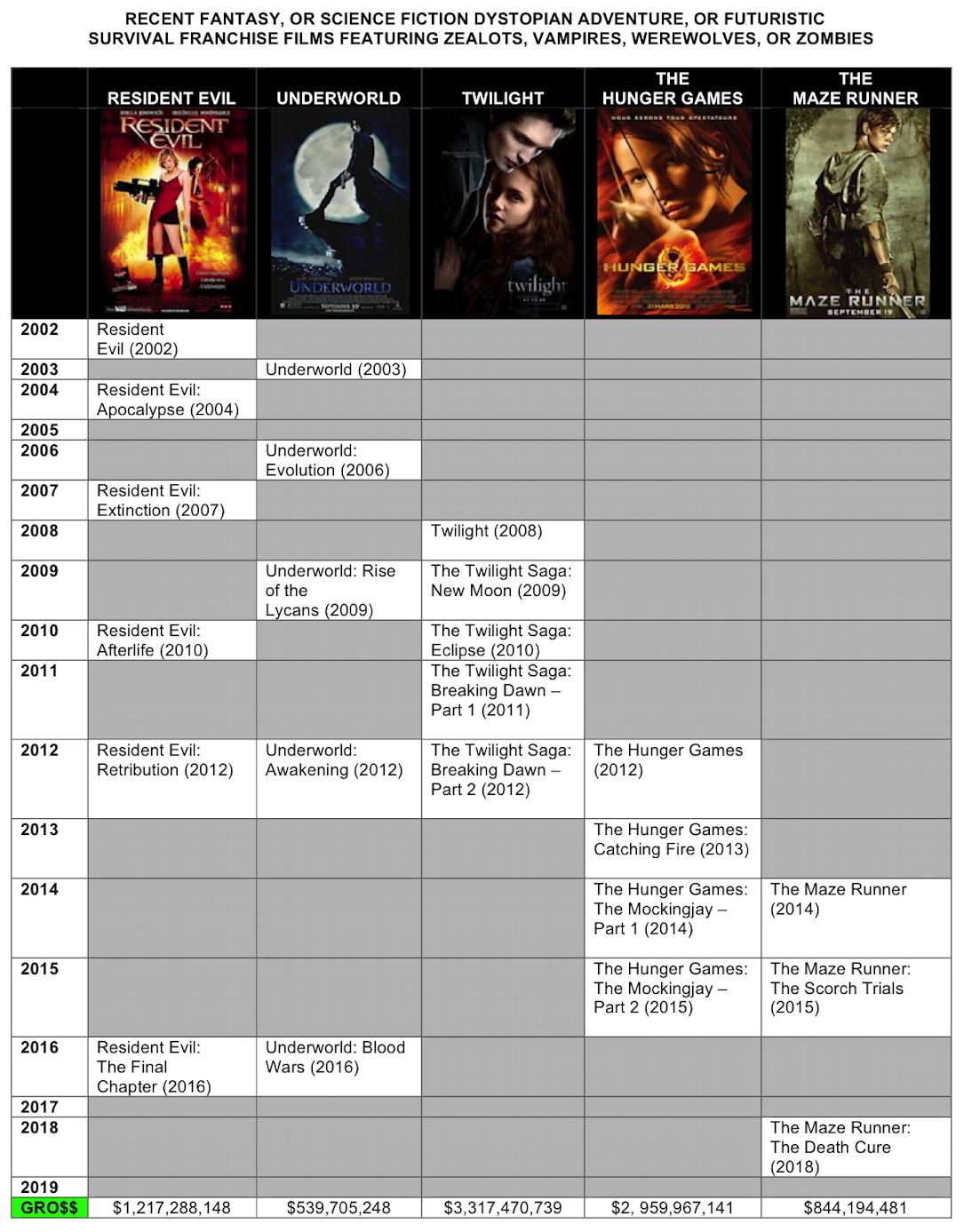 Film direction by Wes Ball was perfunctory, and mirrored the mediocrity of the template-driven script. Film editing by Paul Harb and Dan Zimmerman was extremely lethargic, and in order to stay awake film should have been trimmed from 141 minutes to 90 minutes.
Recommendation: If you have absolutely nothing else to do . . . wait and see this film on cable, or buy the DVD/BluRay at Walmart when its dumped in the $5.00 bin.